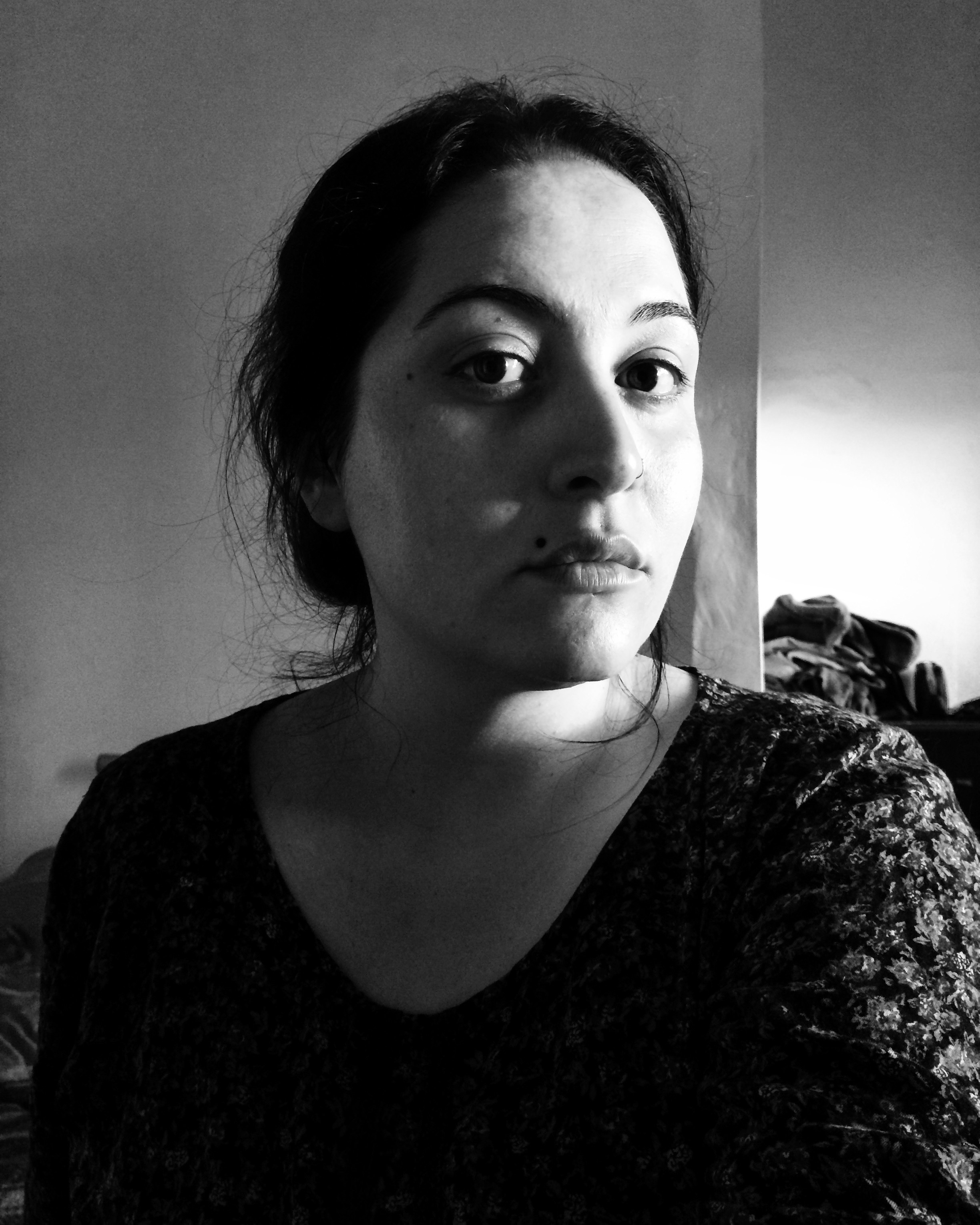 is an interdisciplinary artist, thinker & restless soul based in Edinburgh, Scotland.
Fascinated by the fragility of life and the feminine, her fine art practice and personal work responds to notions of spirituality and mortality in a often poetical and idealised approach. The core concept that our earthly existence is ephemeral and temporary is what sets the framework of her enquiry.
Lara completed her bachelor degree in 2013 and been admitted on the Dean's rolls of Excellence for the same year. She completed a Video and E-Media course in Sydney, Australia at the Sydney Institute Film Academy in 2017.
Her work has been exhibited in Australia, Italy, and the UK.
" I have quite an obsession with the inextricable connection of life and death. I want my work to engage the viewers with their own sense of mortality, the ephemeral of our worldly existence and the vulnerability of the body."
Education
2017 SiFa Sydney Institute Film Academy, Screen and Media Filmmaking Course, Sydney Australia
2013 BFA, TCotA University of Tasmania, Hobart Tasmania
2002 Art High School Lice Artistico Pinot Gallizio, Alba Italy
1992 Novalia Private School of Art, Drawing Course, Bra Italy
Solo Exhibitions
Alba nel paese delle meraviglie, Mondadori, Alba Italy, July-October 2016
Slightly Unsettling, La Bottegaccia Gallery, Alba Italy, September 2015
Another Leftover, Top Gallery, Salamanca Arts Centre, Hobart January 2014
Yet Another Leftover, Entrepôt Gallery, Hobart September 2013
Group Exhibition
An Exhibition Colours of Edinburgh, Fireside, Edinburgh Scotland, June 2018
Progetto MM2, Galleria Gallerati Rome Italy, June 2015
AdArt Art-EXPO, Torino Italy, December 2014
Officinegreen Festival, Villa Caldogno Italy, July 2014
Grad Show TCotA, Hobart Tasmania, 2013
Awards
2014 "Cercasi Fotografi" contest finalist, a contest by Fotografia Artistica, Italy
2014 member of the Golden Key International Honour Society as high achieving student
2013 admitted to the Dean's Roll of Excellence in the Faculty of Arts for 2013
Publications
2014 selected for the 31st of August curated VSCO Grid™ collection of the finest mobile imagery on the Internet
2014 sticker collection "Broody Bear" for LoveByte Iphone and Android App.
2014 blog post featured as finalist of the contest "Cercasi Fotografi"
2014 selected for the 20th of February curated VSCO Grid™ collection of the finest mobile imagery on the Internet
2013 The Annual 2013, Togatus Publication, Hobart
2013 Red Bird Edition, Amsterdam
2012 Avant-Card free-card media by Avant Card, Melbourne
2012 Anorak Magazine, Anorak Press, London
2012 Bespoke Calendar, Bespoke Publication, Sydney
Galleries/Collections
Galleria Gallerati, Roma
Selected work, Artifakt gallery, Tasmania
Selected work, Private Collections Italy, Swisse, France and Australia